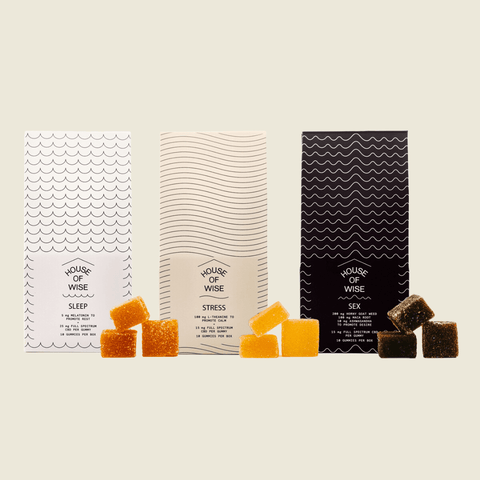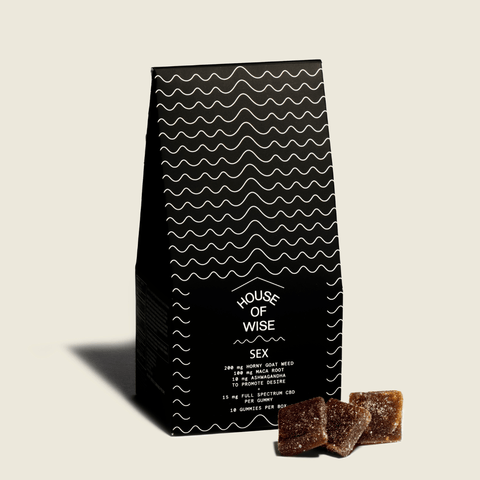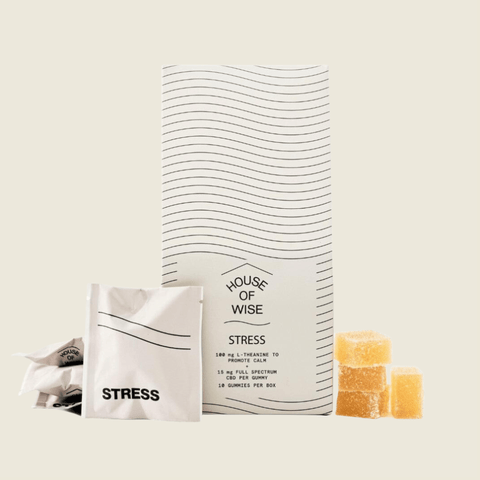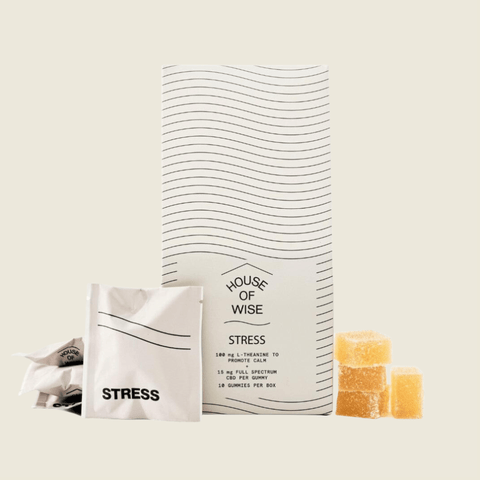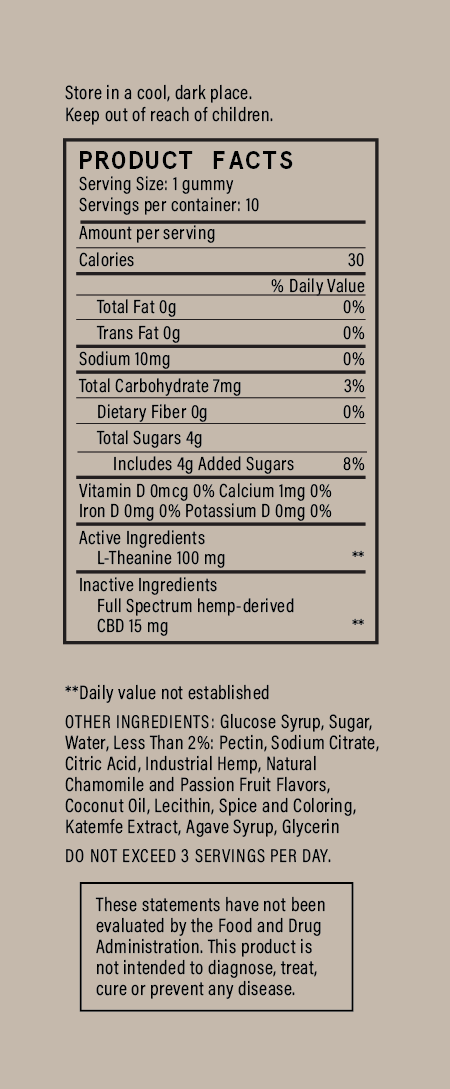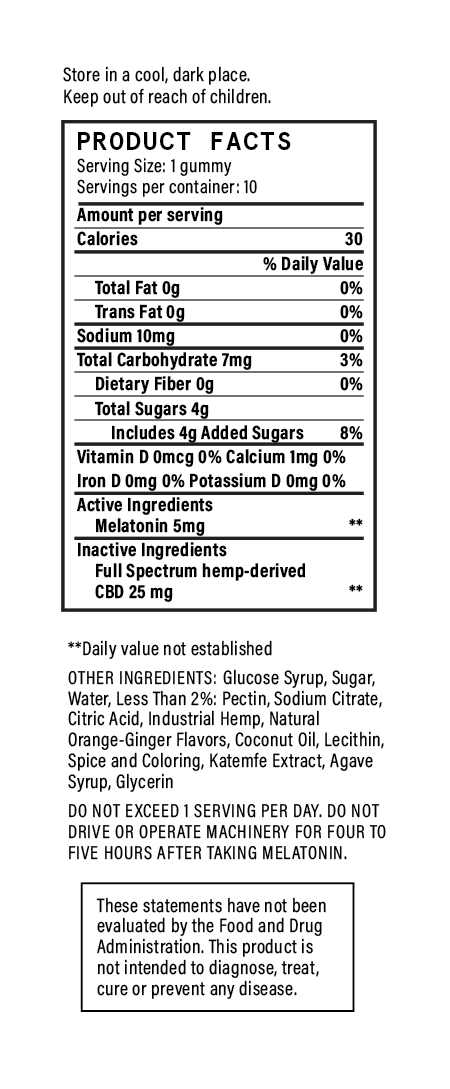 Original Trio
Show more
The ultimate starter kit. 
Get each of our signature SLEEP, SEX and STRESS gummies in one order (makes for a great gift!)

Ingredients
Dosing & Directions
Delivery & Returns
All orders ship within 1-2 business days. Keep in mind we do not ship USPS or UPS on weekends or holidays.

If you've got questions or feedback for House of Wise, please let us know at info@houseofwise.co.

------
The customer is responsible for return shipping costs. When the product is received by House of Wise, we will process a refund. We accept returns for unopened packages and do not accept returns once the item has been opened.
Lab Reports
Disclaimer
*All House of Wise CBD products contain 0.3% THC or less and are made from hemp-derived CBD from Denver, CO. These products have not been evaluated by the Food and Drug Administration (FDA). House of Wise provides no medical advice and our products are not intended to diagnose, treat or cure any disease. Always check with your physician before starting any new product especially if you are pregnant, nursing or have any pre-existing injuries or medical conditions.
*Do not drive or operate heavy machinery after taking SLEEP drops. Will cause drowsiness. 
Each batch is third-party tested and independently verified. 
CA Prop 65 WARNING: Cancer and Reproductive Harm – www.P65Warnings.ca.gov.
Customer Reviews
04/20/2022
Meghan
Spearfish, South Dakota, United States
The best!
Love the trio pack. Stress gummies help when I know I've got some worrisome things happening in my day, sleep gummies help me ease into a restful night's sleep and *** gummies help me get out of my head and really enjoy the moment with my partner. Love the individual packaging update as well!
03/05/2022
sharon h.
Winchester, Massachusetts, United States
Worth the hype; Packaging suggestion; Some love for the founder.
I love that these gummies are nice and simple. The ingredient list is short and isn't loaded with unrecognizable chemical compounds. The flavor reminds me of visiting hemp shops in high school which is always a funny little bit of nostalgia to get when I take one. I hate when CBD infused products are overpowered by the flavor, but these gummies get it just right. I love the packaging design, but definitely make sure to do a good job of wrapping the gummies in a baggie or twisting the plastic packaging nice and tight so they don't start to dry out. I'm all about environmentally friendly packaging and sustainability, so I think it would be cool if HOW included a re-usable gummy box with Trio purchases or subscriptions. This morning I was wishing I had an Altoids case to put my opened gummies in, so that thought inspired me to write this review lol. Having something that looks almost like a jewelry box that looks sleek and nondescript on your nightstand or in your drawer would be a cool way to store gummies once they're out of the packaging. On another note! I've been keeping an eye on HOW since its inception and following the founder's story via Twitter for the last year. I'm not really big on supplements or CBD products, but I finally put an order in a month ago because I just admire the **** out of Amanda Goetz and the brand she's built. If HOW was just another faceless indie-wellness brand, I would dismiss it. But the unique thing that made me want to support HOW is that I've felt like it's been really cool to watch Amanda's story unfold from the sidelines on social media and to see her courage to take risks and be vulnerable and transparent about her business challenges and success. I'm a recently divorced single working mom, and I SO relate to her experience with continually trying to get the balancing act right between motherhood, being passionate about business, and having a life outside of both those things. Can we get a h*ll yeah for female CEO's who wear athleisure and cool dresses who are transparent about the chaos that is being working single mom? I love the way that Amanda is so real on her platform about navigating work/life balance and business obstacles as they come. I don't have the pedigree or MBA to climb the ladder in the corporate world myself, but I've always found it discouraging that the women who are the most visible leaders in the business world have a tendency to gloss over the challenges of being working moms because it winds up perpetuating the idea that it's just effortless for some women to have it all and make it. I also struggle with the types of feminism that either emphasize aspiring to be like men to make it or that flat out blame the patriarchy for all obstacles they face in business. I admire Amanda for breaking through that mold with her personal brand and also for the way she takes charge of her business to forge ahead with confidence and grace. I hope to see more women like her emerge as leaders to inspire the next generation <3
02/15/2022
Linsy R.
Loogootee, Indiana, United States
Trio pack
These gummies have helped to ease and direct my intentions, letting go of the days worry.
01/19/2022
Kristian G.
Washington, New Jersey, United States
I wish I found HoW sooner!
Love everything about this company and the products are everything you read!!!! The sleep gummies are phenomenal and the stress gummies really help me out on those tough days at work!
01/17/2022
Catherine R.
Manhattan, New York, United States
GAME CHANGER
I have never had such incredible results as good as House of Wise products. I just wish I could afford to keep up for my anxiety.