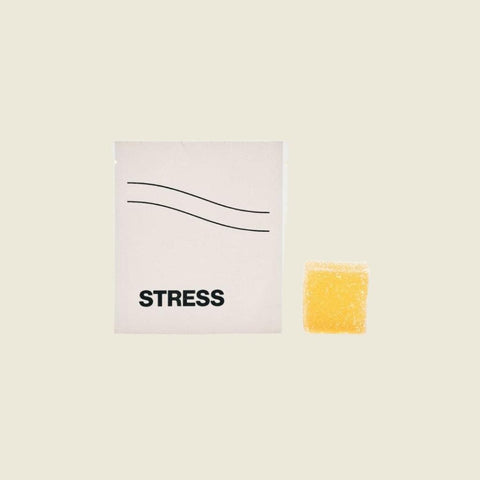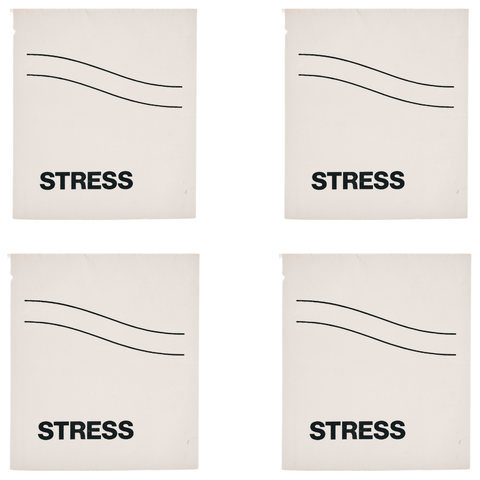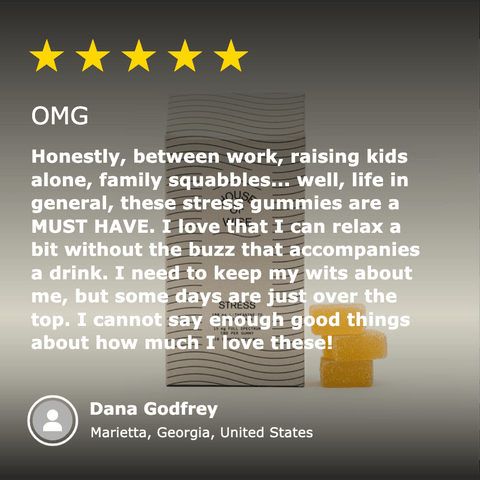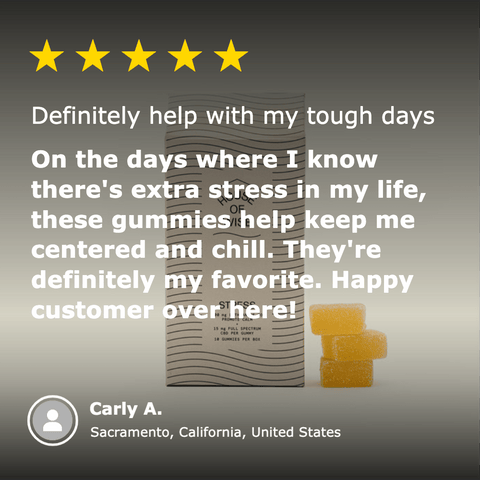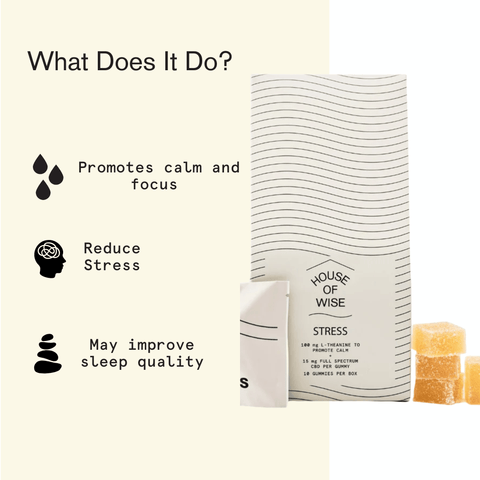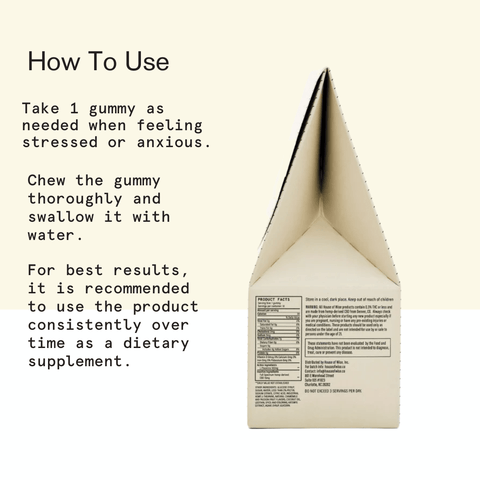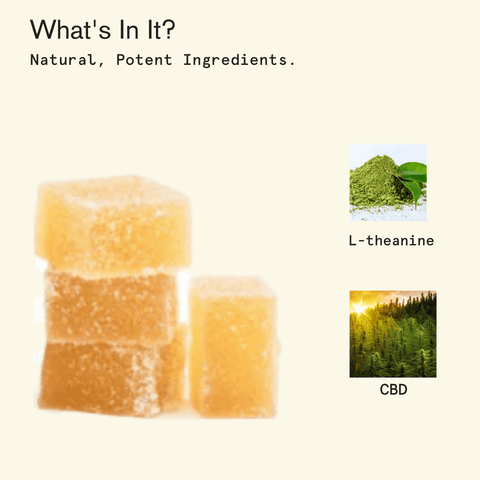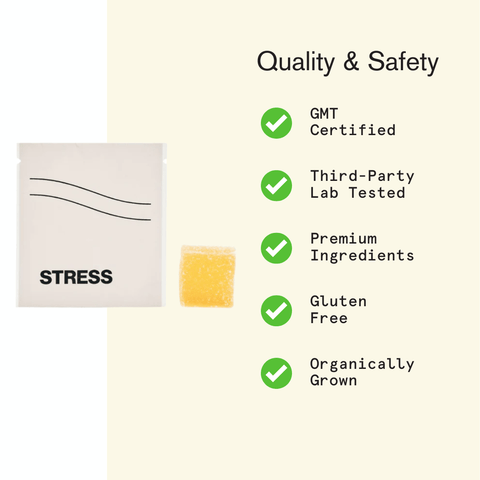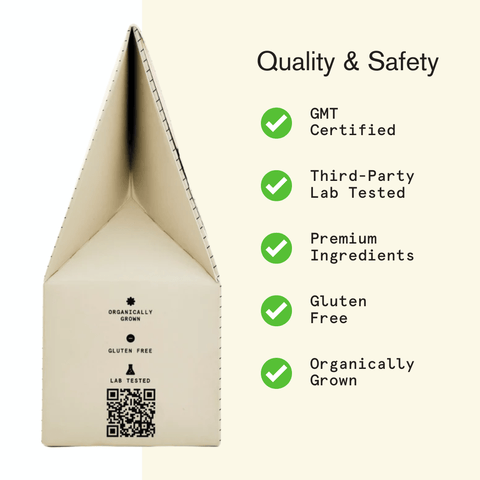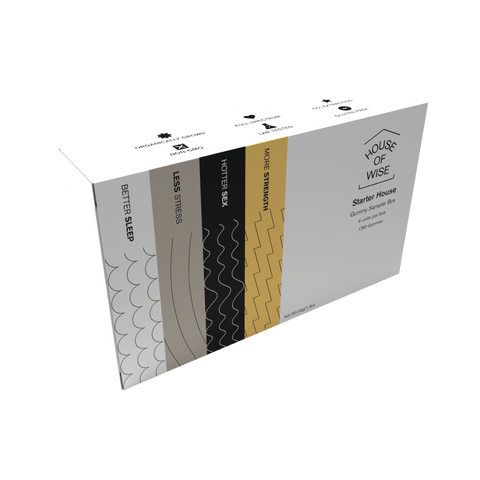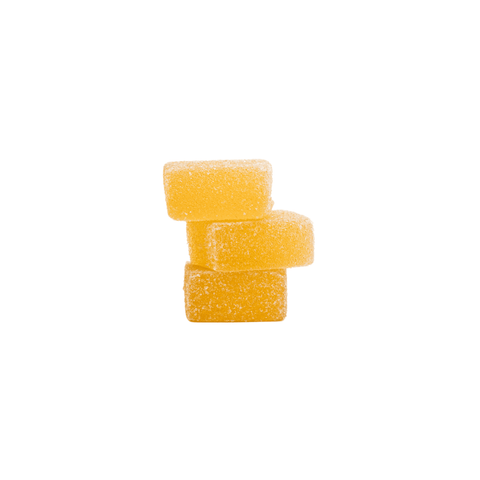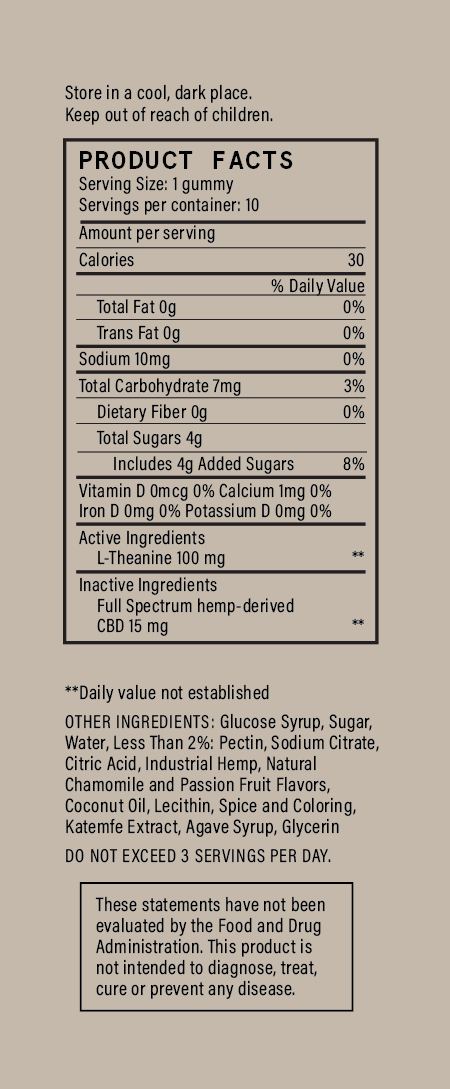 CBD Stress Gummies (4ct.)
Show more
Introducing the House of Wise CBD Stress Gummies Starter Pack - a convenient way to try our stress-relieving gummies before committing to a full-size order. Each pack contains 4 gummies, each with 15mg of Full Spectrum hemp-derived CBD and 100mg L-theanine, the perfect combination to promote calm and focus.

Our gummies are made with natural, organic, and ethically sourced ingredients, free from additives and preservatives. They are also gluten-free and lab tested for purity and potency.

At House of Wise, we believe that taking control of your stress is within your reach. Try our stress gummies today and experience the benefits of our carefully crafted formula.
Ingredients
Dosing & Directions
Delivery & Returns
All orders ship within 1-2 business days. Keep in mind we do not ship USPS or UPS on weekends or holidays.

If you've got questions or feedback for House of Wise, please let us know at info@houseofwise.co.

------
The customer is responsible for return shipping costs. When the product is received by House of Wise, we will process a refund. We accept returns for unopened packages and do not accept returns once the item has been opened.
Lab Reports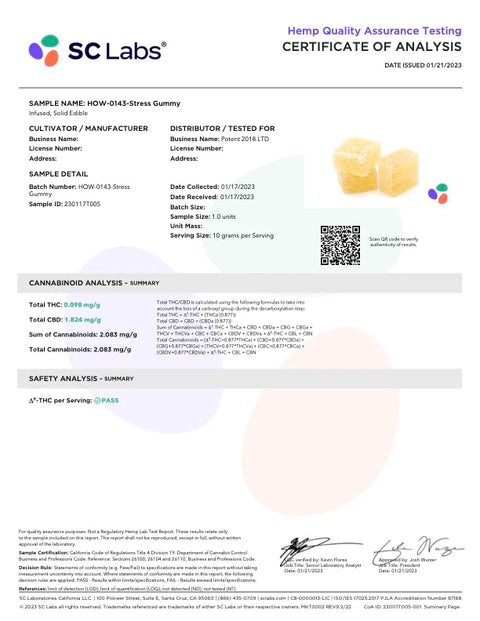 Disclaimer
*All House of Wise CBD products contain 0.3% THC or less and are made from hemp-derived CBD from Denver, CO. These products have not been evaluated by the Food and Drug Administration (FDA). House of Wise provides no medical advice and our products are not intended to diagnose, treat or cure any disease. Always check with your physician before starting any new product especially if you are pregnant, nursing or have any pre-existing injuries or medical conditions.
*Do not drive or operate heavy machinery after taking SLEEP drops. Will cause drowsiness. 
Each batch is third-party tested and independently verified. 
CA Prop 65 WARNING: Cancer and Reproductive Harm – www.P65Warnings.ca.gov.
Calm Your Mind and Relax Your Body
Our CBD Stress Gummies are specifically formulated to help you manage stress and find balance in your daily life. With a powerful blend of natural ingredients, including broad-spectrum CBD extract and L-theanine, these gummies are the perfect addition to your self-care routine.
Ingredients and their benefits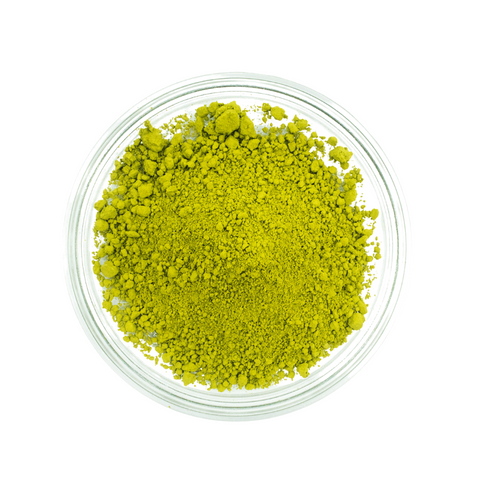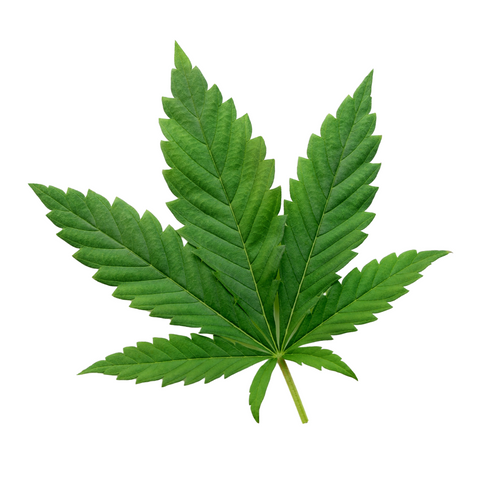 CBD Stress Gummies
Serving Size
1 Gummy
CBD Content
15 mg per serving
Key Ingredients
100 mg L-theanine and 15 mg Full Spectrum hemp-derived CBD
Benefits
• Promotes calm and focus
• Reduces stress and anxiety
• Supports a relaxed state of mind
Recommended Use
Take 1 gummy daily as a dietary supplement, or as recommended by a physician.
Key Differences
• Contains a larger quantity of L-theanine and a smaller quantity of CBD
• Does not contain caffeine
• Promotes calm and focus
When to Take
As needed throughout the day to promote calm and focus, reduce stress and anxiety, and support a relaxed state of mind.
Why to Take
To promote calm and focus, reduce stress and anxiety, and support a relaxed state of mind.
Can They Be Taken Together?
Yes, stress gummies can be taken together with other House of Wise products for a more comprehensive approach to wellness. However, be sure to follow recommended serving sizes for each product.
Customer Reviews
08/27/2023
Isabella H.

United States
I recommend this product
CBD Stress Gummies (4ct.)
I loved how calm and relaxed I felt after these kicked in. I didn't love the flavor, but they definitely worked for me. I also highly recommend these as they are easy to enjoy and consume. A recommendation for future gummy samples, more flavor options.
Frequently Asked Questions
What are House of Wise Stress Gummies?
House of Wise Stress Gummies is designed to be your anti-stress hero. Customers have used our stress gummies to assist with or help begin their stress-relief journey. Our routine-based gummies are the perfect addition to your meditation ritual, yoga class, "me" time at night after a long day at work, or to remove those jitters from that interview you have coming up next week.

Follow the recommended dosing guidelines and enter the stress-free world with House of Wise

If combining our stress gummies with medications or treatments, It's important to speak with a healthcare professional before using any new supplement or medication.
How long do stress gummies last?
The duration of the effects of House of Wise Stress gummies may vary from person to person, depending on various factors such as metabolism, body weight, and individual tolerance to CBD and other ingredients. Generally, the effects of the gummies can last for several hours after consumption, with some users reporting feeling calm and focused for up to 6-8 hours. However, it is important to note that the effects of the gummies may wear off sooner or later depending on the individual.

Additionally, it is important to follow the recommended dosage instructions provided on the product packaging to ensure the best results and minimize the risk of unwanted side effects. Taking more gummies than recommended or exceeding the daily dosage may not necessarily lead to better results and may even lead to adverse effects.

Overall, House of Wise Stress gummies are a safe and effective way to promote relaxation and focus during times of stress and anxiety. With their natural ingredients and convenient form, they offer a convenient and healthy alternative to traditional stress relief methods.
How are your stress gummies different from others?
House of Wise stress gummies are different from others on the market in a few key ways:

High-quality, natural ingredients: Our stress gummies are made with high-quality, natural ingredients that are carefully chosen for their calming and soothing properties. We use premium, broad-spectrum CBD oil derived from organic hemp plants, and our gummies are free from artificial flavors, colors, and preservatives.

Precise dosing: Each of our stress gummies contains a precise dose of CBD, so you can be confident in the consistency and effectiveness of each serving. Our gummies are available in two strengths: 10mg and 25mg per serving.

Customized formulations: Our stress gummies are formulated with specific blends of natural ingredients to target different types of stress and anxiety. For example, our "Daily Calm" gummies are designed to help promote relaxation and reduce stress, while our "Sleep Tight" gummies contain additional ingredients like melatonin and chamomile to help promote better sleep.

Sustainability: We are committed to sustainability and use eco-friendly packaging and production methods whenever possible. Our stress gummies are packaged in recyclable containers, and our CBD oil is extracted using a clean CO2 extraction method.

Overall, House of Wise stress gummies offer a high-quality, natural, and women-focused solution for managing stress and anxiety. Our precise dosing and customized formulations, along with our commitment to sustainability, set us apart from other stress gummies on the market.
What's the difference between the 4ct. and 10ct. stress gummies?
The difference between the 4ct. and 10ct. House of Wise stress gummies is the number of gummies in each package. The 4ct. package is a smaller quantity, whereas the 10ct. package offers more gummies per package.

The decision to buy one versus the other really depends on your individual needs and preferences. If you are new to CBD and just want to try it out, the 4ct. package may be a good starting point.

Alternatively, if you already know that you like CBD and plan on using it regularly, the 10ct. package may be the better option as it offers better value for your money. Additionally, the 10ct. package also offers a subscription plan so that you can receive your stress gummies on a regular basis without having to constantly reorder.
What ingredients are in stress gummies?
House of Wise Stress Gummies are made with two key ingredients - 100mg of L-theanine and 15mg of Full Spectrum hemp-derived CBD oil in each gummy. L-theanine is an amino acid found in green tea leaves and is known to promote relaxation and a sense of calmness. It has been shown to increase alpha waves in the brain, which are associated with a state of relaxation and mental alertness.

The Full Spectrum hemp-derived CBD oil used in these gummies is extracted from the hemp plant, which is a variety of the cannabis plant. It is rich in cannabinoids, including CBD, which interact with the body's endocannabinoid system to promote relaxation, reduce stress, and improve overall well-being. Full Spectrum hemp-derived CBD oil contains a range of beneficial plant compounds, including terpenes, flavonoids, and other cannabinoids, which work together to enhance its therapeutic effects.

These gummies are made with natural, high-quality ingredients and are free from artificial colors, flavors, and preservatives. They are also vegan and gluten-free, making them suitable for a wide range of dietary requirements. Whether you're dealing with stress at work, difficulty focusing, or simply need a little help relaxing after a long day, House of Wise Stress Gummies offer a natural, effective way to promote calmness and balance in your daily life.
How many stress gummies should I take?
The number of stress gummies you should take depends on a few factors, such as your body weight, tolerance to CBD, and the severity of your stress symptoms. Generally, we recommend starting with one gummy and waiting a few hours to gauge its effects on your body. If you feel that you need more relief, you can gradually increase the dosage until you reach the desired effect. However, it is important to always follow the recommended dosage guidelines and not exceed the maximum dosage of two gummies per day. Additionally, we recommend consulting with your healthcare provider before starting any new supplement regimen.
How do I store my stress gummies?
To maintain the quality and potency of our CBD stress gummies, it is recommended that you store them in a cool, dry place away from direct sunlight or heat. Keep out of reach of children and pets. Do not use if the packaging is damaged or if the expiration date has passed.